December 30, 2005
Hit me baby one more time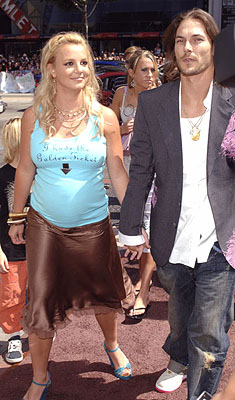 Indeed. Yesterday The Superficial reported that Britney wants another baby...and soon. Apparently she thinks another baby will "help smooth out her relationship with Kevin Federline."
Brit, hon, really, buy a clue, wouldya? You need look no further than Shar Jackson to find out just what another kid will do to your "relationship" with that little assmonkey K-Fed.
I have to agree with one of the commenters over at The Superficial: what the hell did Justin Timberflake do to this girl?
And really, if one is going to "buy" love and a husband, at least find someone who doesn't look as if he smells of cigarettes and dirty ass.
Show Comments »