January 19, 2006
Holy Crap!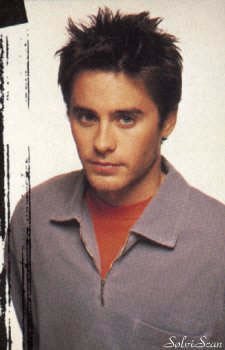 Behold Jared Leto, that guy from that show...you know, with that whiney Clare Danes person. Now, look at this: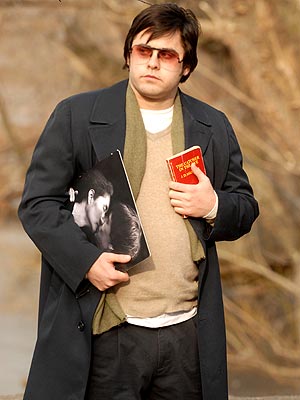 Apperently, Mr. Leto is portraying Mark David Chapman in a movie about the brutal killing of John Lennon.
I honestly hope this is a fat suit and makeup, and that he isn't going all "Renee Zelleweger" on us. My gawd, can you imagine his diet if he had???
h/t: Martinis, Persistence, and A Smile
P.S. I've read The Catcher in the Rye and maybe I'm missing something, but I just don't get it. That book inspired Chapman to kill? Maybe I should go pull that off my bookshelf and read it again, because it bored the hell out of me the first time I read it.
UPDATE: Today (Friday Jan.20) I read in US Weekly that Jared Leto has, in fact, bulked up for this role by eating a lot of burgers and fries. He has gained this weight, obviously, in his face and torso. He's not going out in public much either.
Show Comments »