May 21, 2006
Get the Led out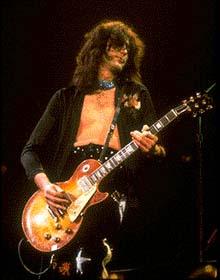 Husband is playing some of the Led Zeppelin he has on his laptop. This is fine with me, as I love Zeppelin more than anything.
Anyway, Daughter is dancing around, shaking her booty to the music, which is making Husband and I laugh...and then I remember with stunning clarity that this is the stuff I used to listen to in college - with my ex-fiance.
So now I want to sit around smoking Marlboro Reds and drinking Mickey pounders.
Not exactly proper Sunday morning behavior...
Show Comments »