June 21, 2006
More Swooner Dreamboat news
Okay, I'll admit it, I'm not a fan of Moulin Rouge!, Ewan McGregor or not. Now there's new that it's going to be put on stage on London's West End.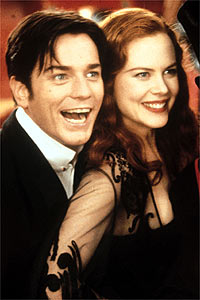 Well now! The chance to see my Swooner Dreamboat LIVE might entice me to get a passport and jet overseas.
Oh, who the hell am I kidding? If I had a passport and the money I'd be over there now looking for that sweet Scot.
Show Comments »