August 21, 2006
You Be The Judge
I recently discovered Eddie Izzard one night when I channel surfed over to BBC America. He's an actor and comedian, and that night I watched part of his show "Glorious." I liked it so much I ran out and bought a copy.
Absolutely hysterical! I love this man! I highly recommend.
He likes to dress in women's clothing. So what? I like to wear men's pajama pants and boxer shorts, it doesn't mean I want to sprout a growth and be a man.
But that's not the point. The point is this: there's another eerie resemblance between Izzard and a certain bitch...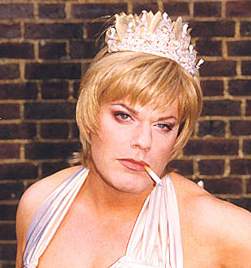 Eddie Izzard in one of his more feminine get-ups.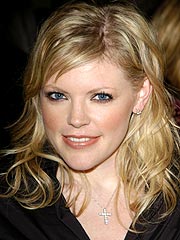 The lead big-mouth of the Dixie Bitches.
We know one of these photos is of a man dressed in women's clothing.
Or do we???
Show Comments »