December 13, 2006
Birthday Gift to ME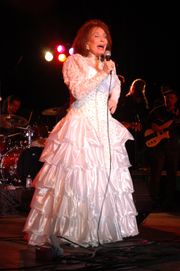 Since my birthday is coming up (in two months and four days...mark that down), I have already decided what I want.
Loretta Lynn is going to be in my area a couple weeks before, and I want to go. That's all I want, to see Loretta Lynn.
Where else can I sing "Don't come home a-drinkin' with lovin' on your mind!"
I love this woman.
Show Comments »