December 19, 2006
New Swooner Dreamboat?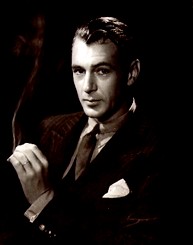 I'm not saying Gary Cooper is about to nudge Ewan McGregor out of the top spot on my list, but he's running a close second.
I'm just discovering Cooper. Yes, I've seen High Noon, but I have to admit that Sergeant York is one of my favorite movies.
(Watch it, if only to hear Ward Bond go on and on about the "big woman.")
Anyhoo, I see that Cooper is the featured actor this month on TCM. Hmmm....
Show Comments »