December 23, 2006
Happy Soapy Birthday!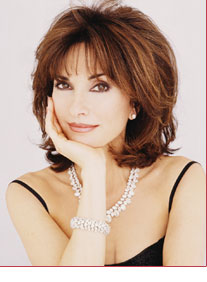 Happy Birthday to Susan Lucci, a.k.a. Erica Kane, who turns 59 today.
Having once been quite a fan of All My Children, I can tell you with all honesty that I remember waaaay back when she married Tom Cudahy and they went on that honeymoon that was such a big deal because it was, like, the first location shot a soap had ever done.
Yeah, I've been watching these things for as long as I can remember (early to mid-seventies, mind you).
Show Comments »