April 02, 2007
Jokes
By popular demand - two requests, actually - here are those jokes I sent out. And I got a rise out of two, two, TWO liberals instead of one!
The first was posted by blog bud NSC: Morality Test.
The second came to me by way of Husband. It's a riddle...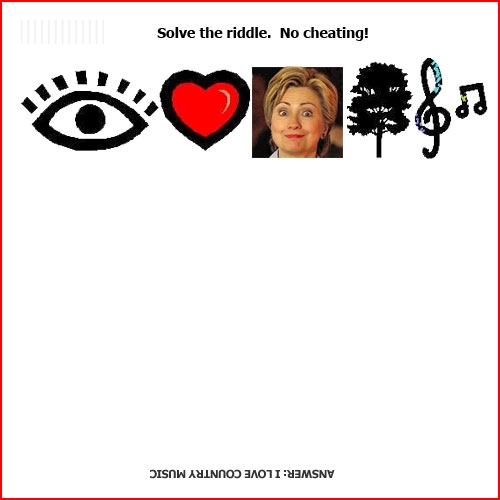 I don't know about you, but I thought these were pretty durned funny!
Show Comments »