August 08, 2007
Jump!
Jump up and down!
Van Halen is finally going to hit the road with Diamond Dave!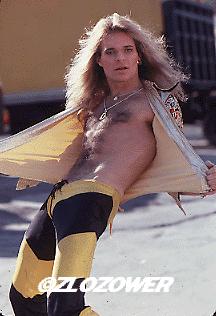 This is good news! I love Dave!
As for Michael Anthony, isn't he with Hagar now? Oh well, I'd pay the billion dollar ticket price to see Dave again (I saw him twice back in the 80's when he first went solo), and it'd be cool to actually see Eddie live.
Show Comments »