September 28, 2007
Left Out?
The Fonz is going to be immortalized in Milwaukee.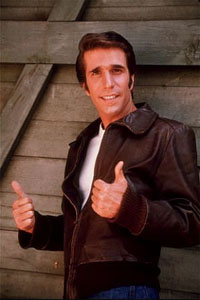 Okay....wuh?
What about Laverne and Shirley? Lenny and Squiggy? Potsie and Ralph? Richie and Joanie?
Not even Chachi?
Hey, The Fonz was always my favorite, but don't leave out all those other characters....
Thankew Agent Bedhead for the link.
Show Comments »