January 08, 2008
No Love For The Haters
No, I did not watch the game last night, because we don't get Fox. Why can't they show the bowl games on ESPN?
Anyway, to all you haters and gloaters out there:
"...you can tell those Buckeye haters that you aren't too upset because no one expected this team to go this far. No one ever bragged that OSU would go to a national championship game like they were bragging here in Michigan at the beginning of the football season. Michigan was going to do great wonderful things and look at the beginning and end of their regular season....they lost to Oregon, Appalacian State AND OSU....big time and in the end that is all that counts. If those Michigan fans brag they won against the Florida team we lost to last year just say "its not the same team, idiot." LSU won fair and square....Buckeyes had some very costly penalties....it sucks because Big Ten ALWAYS plays away games in Bowls....LSU was in front of a home crowd. The players do feed off the fans and the fact that so many were in Ann Arbor and rocking the Big House with O-H-I-O cheers really made a difference."
This from a very reliable source.
So...yeah!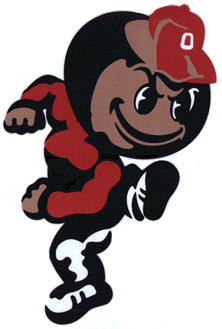 Show Comments »