May 25, 2008
We Saw It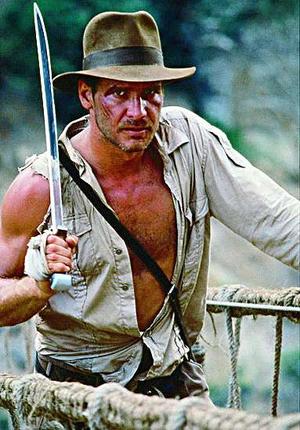 (Yes, I realize the above picture is from Temple of Doom. I like it.)
Yesterday we took the younglings to see the latest Indiana Jones movie.
Eh.
I laughed out loud (I was the only one) at a few scenes, and while I don't want to give anything away, I just want to say this: Shia LeBeouf, you're no Marlon Brando.
And! Towards the end, Indiana says, and I kid you not:
"I've got a bad feeling about this."
I whooped out loud when I heard that one.
Show Comments »