June 08, 2008
Play Ball!
No church today! We're going to a baseball game!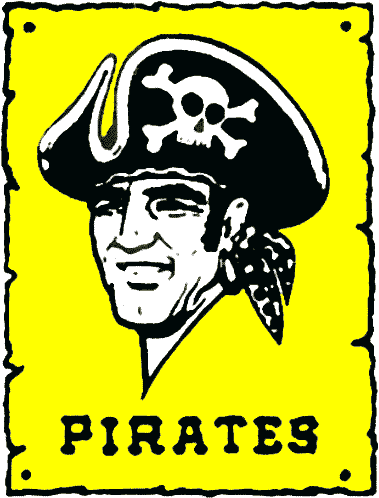 Now, I haven't been to a Pirates game since, oh, the early 80's I believe (when the above was still the widely used logo), so this should be fun. New stadium and everything; admittedly I'll probably always call it Three Rivers.
So, yeah, the younglings and I will be meeting Husband over in PA and then go on from there. It's a day with the guys from Husband's place of employ, so you know what that means...we're on our best behavior!
Show Comments »