June 21, 2008
I Can't Believe It
I just read on these here Internets that General Hospital won the Emmy for best drama.
Really? Don't get me wrong, I'm a long-time fan of the show, but...really? That whole Metro Court hostage thing was that good?
And I fast forward through probably 3/4 of the show these days (that would be all the Lulu/Johnny/Carly/Sonny/Claudia/Zacchara family crap).
At any rate, good for GH. I wonder if Steve Burton was there with his muscles all swathed in formal wear? Yum...
AND! Tony Geary won the Emmy for Lead Actor! Amazing! Since he's hardly ever there!!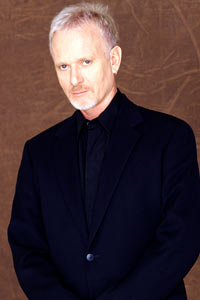 Serial Drama live blogged the whole shebang; kind of makes me wish I'd watched.

Show Comments »