July 28, 2006
Fashion Advice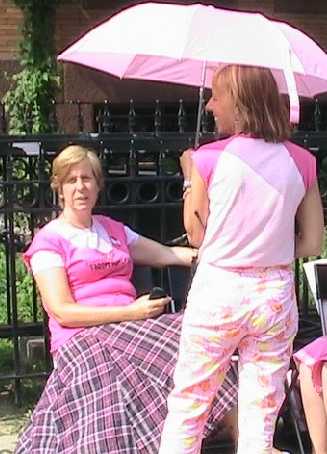 I've seen this picture quite a bit around Blogaritaville, and trust me, I hate posting it on this here blog, but I've gotta say...
DAYUM! I wouldn't dress my two-year-old in that skirt! Did she get that from MacOmar the Tent Maker? Cripes.
Aside from the whole "fasting" thing (and face it, she could stand to lose a few pounds), she can't take time out of her busy bitching and whining - er, protest - schedule to thumb through a copy of Vogue?
Is she trying to go for that "naughty Catholic school girl" look?
You know what would look really good on her? A shirt with a nice, big bulls-eye on it.
Show Comments »