August 16, 2006
What this white girl listens to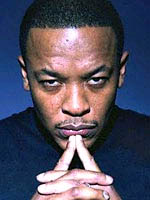 After reading Agent Bedhead's "...N.W.A. Comparative Perspective" I remembered that yes, I actually have an N.W.A. album. Rather, a cassette tape...we used to listen to "F**k the Police" all the time in college. You know, white, middle class kids feeling "rebellious."
Yes, I also have a copy of The Chronic and was quite a fan of Snoop Dogg as well.
There has to be nothing scarier than a white girl listening to gangsta' rap. Or saying "gangsta' rap."
Show Comments »