November 14, 2006
Adding Fuel to the Fire
So, Val Kilmer is going to play David Lee Roth in an upcoming movie about Motley Crue? Okay, let's do a little comparison, shall we?
DLR, at his hottest: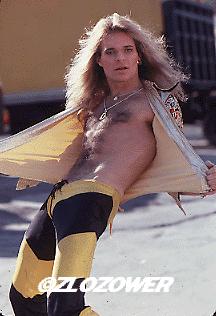 Val Kilmer, today: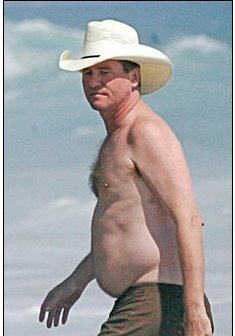 AAAAAAAAAAAAGGGGGHHHHHH!!!! My eyes, my eyes!
Good LAWD! Bad enough Kilmer ruined Jim Morrison...and then Batman.
I DO NOT want to see this in assless chaps!
Show Comments »