November 22, 2006
Almost Ready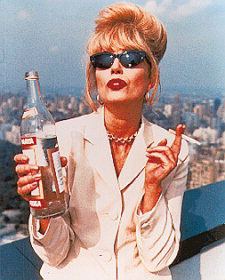 It's the day before Thanksgiving, and I'm almost ready to go. How do I look? Absolutely Fabulous!
Anyhoo, I've got to run up and have my hair (read: roots) done, and then I'll be in a flurry of packing, so I probably won't be back for the rest of the day.
And Fiddle Dee Dee will be quiet until, at the earliest, Saturday night.
So to all of you, from all of me, have a safe and happy Thanksgiving! Don't eat too much!
Show Comments »