December 25, 2006
So, How Was Your Day?
As I start this entry, it is 9:43 P.M. and everyone is asleep. Everyone, including Husband!
I think he wandered in to bed around 7:00 tonight because he said he had a pretty bad headache. I've been fighting a headache all day too, and I'm feeling slightly sick from that damn pumpkin pie flavored pudding I used to make a pie.
(Note: if you see said pumpkin Jell-O pudding, walk away. Ugh!)
But...I got the younglings bathed and put to bed; Daughter was so excited to put on her new Barbie nightgown! Son is, I think, still reading one of his new Star Wars books in bed.
What did I get? Oh, a bunch of books and a Katharine Hepburn/Spencer Tracy DVD. An Alan Jackson Christmas CD.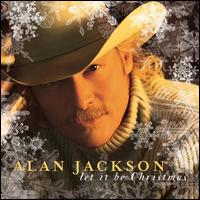 And one of those nifty cool Black and Decker ScumBusters!
I made a fabulous ham dinner, with spoonbread! Everything turned out really nice!
I have to say, though, that I can no longer listen to "The 12 Days of Christmas" without thinking of Eddie Izzard.
"FIVE GOLD RIIIIIIINGS!!!"
Watch this to find out what I mean.
Soooo....I guess I'll settle in and read one of the Edith Wharton books Husband got for me and enjoy the quiet.
Merry Christmas!!
Show Comments »