January 17, 2007
All Apologies
Oh dear. I check out my homepage, Google News, and what do I see?
"Ewan McGregor to play Cobain?"
Never a big fan of Nirvana, I don't really know how to take this one. Sure, Swooner Dreamboat could play the role, and be damn cute doing it, but something about this gives me cramps.
Besides, SD has already played the rocker: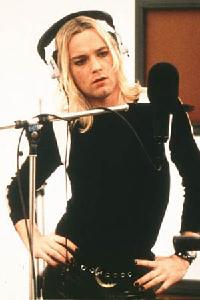 Show Comments »