January 26, 2007
OU812 Birthday
Birthday greetings to Eddie Van Halen, who turns 52 today!
Incidentally, I hear that Van Halen will be reuniting with David Lee Roth for a 40 date tour. It won't be the entire original line-up; Eddie's son Wolfgang will be filling in on bass.
That should be one attractive view (not) what with Roth's hair-line and Eddie's general looking like a much older man.
So, in that spirit, I have here a picture of Eddie in his better days: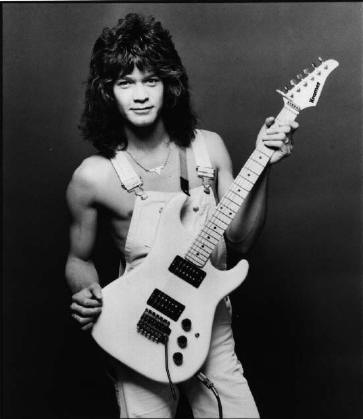 P.S. The 20 Greatest Guitar Solos Ever, With Video
(Thankew Agent Bedhead for the link!)
Show Comments »