May 25, 2007
Crazy Horses Just Like a Yo-Yo
The Osmonds are reuniting to celebrate their (gasp!) 50th Anniversary!
Just wear those pants, boys!
Even Jimmy's getting in on it.
Jimmy Osmond? Seriously? Yeesh, I hardly remember that one.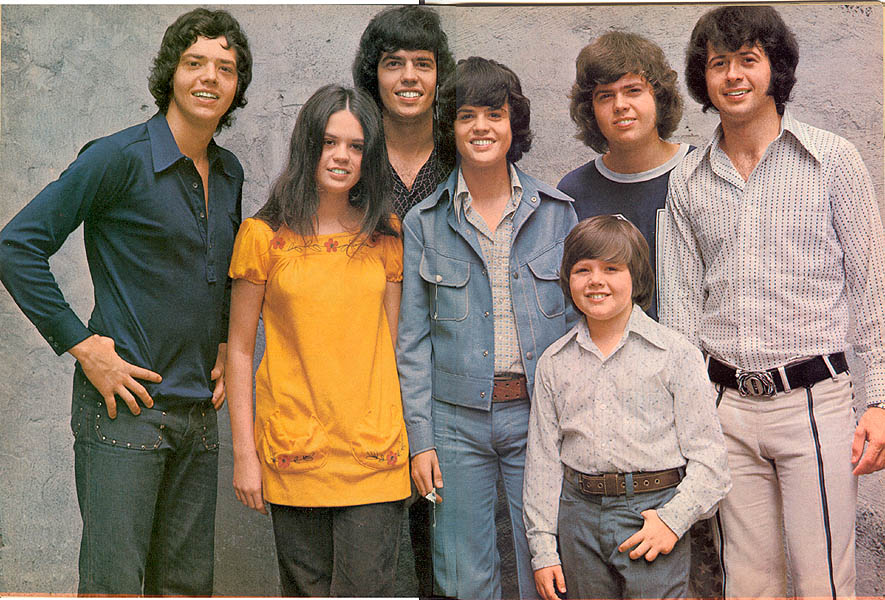 By the by, didja notice how I used two song titles for the title of this post? Yeah, those were a couple of my favorites...

Show Comments »