December 03, 2007
Bark at the Moon Birthday
Happy Birthday to Ozzy Osbourne, who turns 59 today!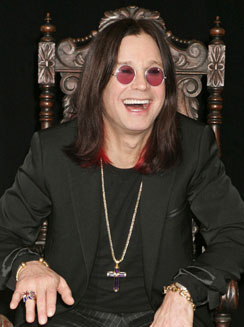 You know, I've seen the Prince of F**king Darkness in concert; it was February 1, 1992. Good times, goooooood times. Fourth row, center, and Oz doused us with water twice and mooned us. Sorry, no bat biting, but I do have a very clear memory of "War Pigs."
Today it isn't exactly one of my favorite songs, but 15 years ago I drank heavily.
That being said, here's a song I do still like, "Bark At The Moon." And, yes, I did howl at the end, right along with everyone else.
Show Comments »