January 14, 2008
And So It Begins
Son came home from school today and announced that he couldn't do his book report on Abraham Lincoln because they'll be studying presidents in social studies next month.
What this has to do with his book report is beyond me, but I looked at Husband and said "I'm NOT going to the library again!" at which point I took Son down to the basement and started suggesting bios of famous Americans (which is what is book report is supposed to be on).
"Ava Gardner? Robert Mitchum? Elizabeth Taylor? Paula Deen? Clark Gable?"
Son showed dissatisfaction at my suggestions. Finally I found a book that I'd picked up at Gettysburg, a bio of Strong Vincent.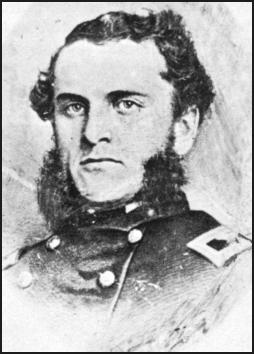 "This is perfect," I told Son. "Vincent was born in Wateford, our hometown! His grandfather's house is where the parking lot for the post office is now! We were part of the 83rd (as reenactors, of course), and your dad knows a lot about Vincent."
And so the indoctrination education begins.

Show Comments »