January 15, 2008
Good...And Hawt
You know, I like Johnny Depp...as Captain Jack Sparrow.
I know. I've tried, really I have, to watch some of his other movies, but I'm sorry, I just can't seem to grasp the deeper meaning of, say, Edward Scissorhands.
But then I read this and I thought:
"Oh, he's such a nice guy! And Jack Sparrow can sit on my bed anytime!"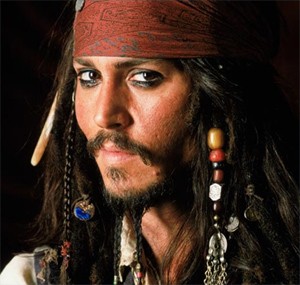 (Let the record show that I have not stolen Son's Jack Sparrow blanket...yet.)
Thankew TRO
Show Comments »