February 03, 2008
Good To Know
Via blog bud Wyatt Earp: School District Boss Tells Principals, "I Own You"

Really, I had to laugh, in a sad way. This doesn't make me feel any better about the current issues facing the district we live in, but in a sick way it's good to know we aren't the only ones with NINCOMPOOPS at the helm.
And I'd love to see our superintendent, Lisa Carmichael (oh she of waaaay too much eye makeup) throw down.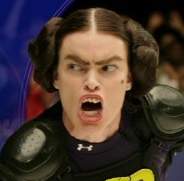 Show Comments »