May 09, 2008
Snoop In the Hizz-ouse
I'm sorry for the title of this post; I am quite obviously a white girl, hmmm?
Anyhoo, so yeah, Snoop on daytime. Love in the afternoon?
Admittedly, I do not watch One Life to Live (although I used to back in the day; shout out to Judith Light!), but I did catch the last few minutes while I was waiting for General Hospital.
Huh...okay, yeah. I really wanted to see all those soapy chicks shaking their groove thangs...not. I guess he even re-kadiddled the theme?
But speaking of GH, our favorite (singing) brain surgeon is coming back! Yay!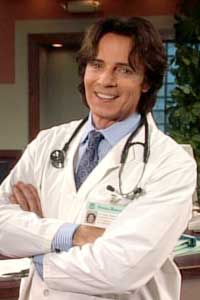 Show Comments »